Jacobo Árbenz was the democratically elected president of Guatemala overthrown in the 1954 coup. This document is an English translation of his resignation speech recorded and broadcast over radio on June 27, 1954. In it, he expresses his belief that the United States acted in the interests of UFCO and other businesses, rather than out of a fear of communism: "They have taken the pretext of communism. The truth is elsewhere- in financial interests of the United Fruit Company and other US firms that have invested much in Guatemala." He also reiterates his commitment to a democratic and sovereign Guatemala with the lines, "I took presidency with great faith in the democratic system, in freedom, in the idea that economic independence could be won. I still believe the program is fair. My faith in democratic freedom, in the independence of Guatemala has not been lost." Even after defeat, Árbenz publicly maintained his support for democracy, and insisted his policies were not communist. 
This speech summarizes the view of Árbenz and his supporters that the geopolitical motivations of the United States were just a facade for their true economic reasons. It also shows that the story told by Bitter Fruit, which was received as a shocking revelation in the United States, was not so novel for many Guatemalans. Even during the events of the coup, there was support for the argument that the United States was motivated by their economic interests in UFCO. Of course, this document is a biased political speech, but it reflects real perceptions of the time that help to inform the broader story. 
---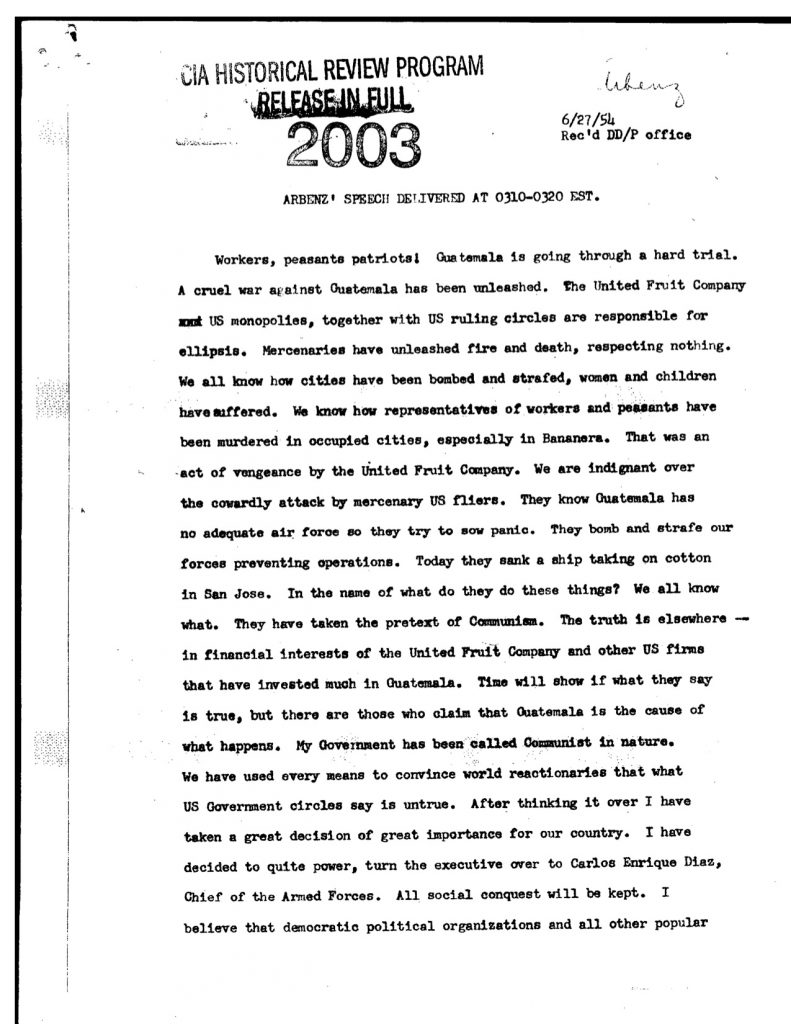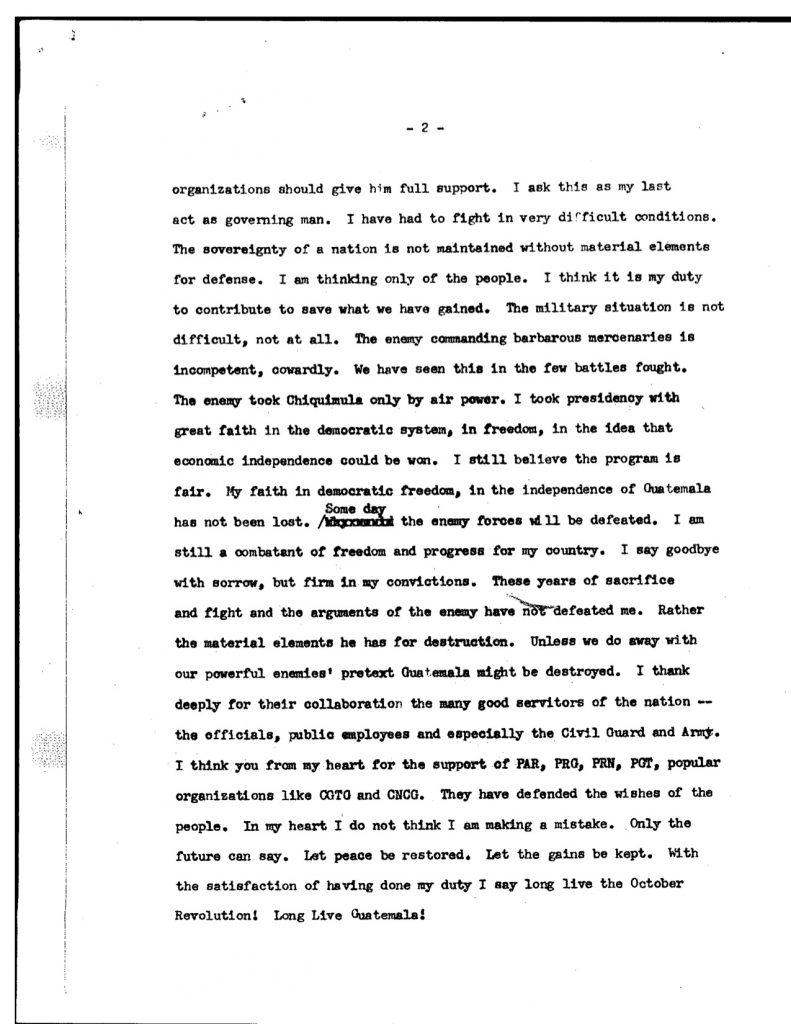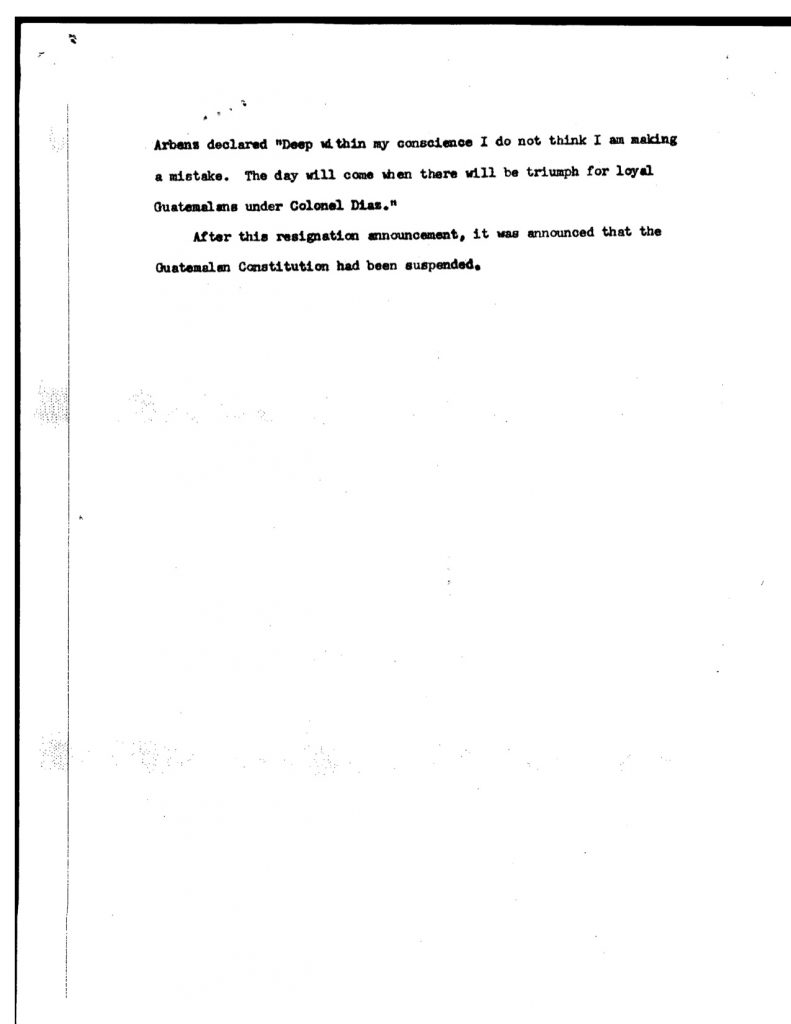 Citation:
Árbenz, Jacobo. "Arbenz's Resignation Speech." Freedom of Information Act Electronic Reading Room. Speech, June 27, 1954. https://www.cia.gov/readingroom/docs/DOC_0000920952.pdf.